GLOBE Advisors has undertaken a number of market research initiatives for clients and has produced a number of publications and reports, drawing on our industry experience, networks, and knowledgeable staff.
For more information, please click on the links to the individual market research projects below: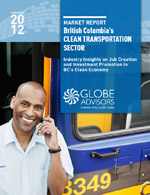 BC Clean Economy Market Study (2012)
GLOBE Advisors undertook six months of research in 2012 examining three high-growth sectors inBC Cleantech Company Export Analysis (2013)/ British Columbia's clean economy – specifically Clean Energy Supply and Storage; Green Building and Energy Efficiency; and CleanTransportation.
Greater Victoria Regional Green Economy Initiative
This project and forthcoming report are the result of a collaborative effort between GLOBE and the City of Victoria, MITACS, the University of Victoria, and Vancity. GLOBE provided strategic insights on key opportunities and challenges within the region and helped shape recommendations.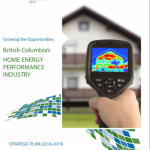 BC Home Energy Performance Strategy Development Study (2013)
GLOBE Advisors carried out 12 months of research and strategic planning in 2013 on behalf of BC Hydro, FortisBC, and the Province of BC (Ministry of Energy and Mines) to develop a 5-year strategy to catalyze a more sustainable home energy performance industry in BC.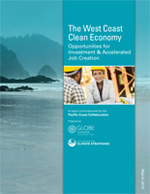 West Coast Clean Economy Market Insights Study (2012)
Members of the Pacific Coast Collaborative (PCC), in particular, the states of California, Oregon, Washington, and the province of British Columbia, commissioned this study by GLOBE Advisors and the Center for Climate Strategies in 2011-12.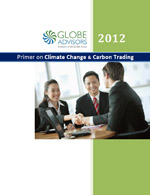 Primer on Climate Change & Carbon Trading (2012)
The emerging markets and regulations designed to manage greenhouse gas emissions and to mitigate the impacts of climate change are not easily understood. There is a need for simplicity and clarity – one of the reasons for this Primer on Climate Change and Carbon Trading
Newfoundland & Labrador Green Economy Study
In 2011, the Department of Innovation, Trade, and Rural Development  and the Office of Climate Change, Energy Efficiency, and Emissions Trading with the Government of Newfoundland and Labrador engaged GLOBE Advisors, in partnership with AMEC Earth & Environmental in St. John's, to carry out a study on the economic development opportunities associated with the green economy of the province.
Western Canadian Environment Industry Report (2003)

The GLOBE Foundation, with assistance from Western Economic Diversification Canada, prepared a report that consolidated the findings of environmental sector reviews conducted in each of the four Western Provinces.
The British Columbia Green Economy project involved more than 12 months of investigation, research, analysis, and consultation conducted by the GLOBE Foundation during 2009-2010,
BC Environmental Industry Report
This report, commissioned by the BC Ministry of Employment and Investment, provides a first look at how British Columbia environmental companies can most effectively position themselves for growth and expansion into new markets and products.
BC Residential Construction Industry Profile
BC Residential Construction Industry Profile Study 2013. Final Report. This report is a summary of the "British Columbia Residential Construction Industry Profile" study, commissioned by the Canadian Home Builders' Association of BC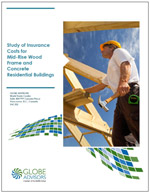 Study of Insurance Costs for Mid Rise Wood Frame and Concrete Residential Buildings
This report summarize the findings of an in-depth analysis of factors affecting the cost to insure mid-rise (up to six storey) wood frame residential buildings.