Connecting Clean Technology Companies with Investors and Markets
Overview
Understanding the risks of potential investment opportunities is extremely important for institutional, private, and public investors. Investors rely on timely and accurate information regarding technical, financial, and operational details of potential investment targets to make critical decisions.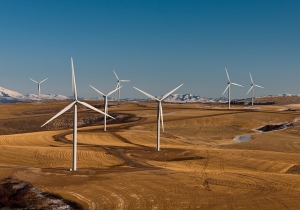 Over the past 20 years, GLOBE has developed extensive connections with clean technology companies as well as the global financial community and knows what investors are looking for when making an investment decision. This allows us to be able to help investors truly understand what they are investing in while seizing global market opportunities.
GLOBE also has experience with technology performance testing and verification, as well as with performing financial and strategic analyses to identify key market opportunities and potential issues that may limit an investor from truly reaping the rewards of their investments.
Benefits of Due Diligence Analysis & Support Services
Better understand the product or service being considered for investment;
Gain competitive information with respect to the market for the clean technologies;
Understand the strengths, weakness, opportunities, and threats of companies being considered for investment and how to mitigate potential risks; and
Understand where and how investments will be used for Comprehensive technology support through GLOBE Performance Solutions.
How GLOBE Advisors Can Help
Our comprehensive approach to helping businesses and organizations reach their strategic investment objectives includes:
A comprehensive market, product, business, and financial evaluation using a wide variety of internal and external metrics;
Interview with company management, customers, and vendors to assess company potential;
Strategic analysis of investment target fit with investor portfolio and corporate strategy;
Auditing of all critical aspects of investment target including financial, macro-environmental, legal, and technological issues;
Understanding the market and related risks for the product or service being considered;
A scenario analysis to understand realistic expectations for future performance given various market conditions; and
Clean technology performance testing, validation, and verification through our GLOBE Performance Solutions subsidiary.