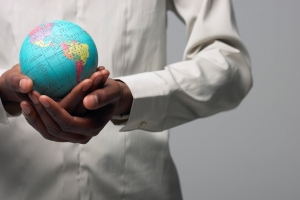 GLOBE believes in developing data-driven strategies for its clients and, as such, actionable market and industry research are core parts of our consulting practice.
GLOBE Advisors works with a network of recognized industry professionals from around the world (including project managers, economists, architects, engineers, researchers, and investment analysts) in order to deliver fully customizable services designed to offer solid business support and technical advice. GLOBE also leverages its business subsidiaries (GLOBE Performance Solutions, GLOBE Communications, and GLOBE Events), as well as its network of contacts and consortium partners, in order to provide a superior quality of service.
Our consulting team is available at every step throughout the strategic planning process to help your organization identify, plan for, and realize the opportunities using our comprehensive analytical approach. With over 20 years of experience in the business of sustainability, you can trust GLOBE Advisors to help your organization achieve its strategic objectives.